TFI Web Design
A Beginner's Guide to Keyword Research in 2021.
Updated: May 11
A Beginner's Guide to Keyword Research in 2021. [TFI WEB DESIGN]
While there are several elements to search engine optimisation, arguably the single most important is Keyword Research.
As any SEO expert can testify, recognising this is one thing, but successfully utilising this as part of a comprehensive SEO campaign is far more challenging.
We will explore this as part of our beginner's guide below while asking how you can identify the search terms that will serve your business well.


OK, so What is Keyword Research, and Why is it Important?
Let's start with the basics, as keyword research refers to the process of discovering and analysing search terms that potential customers enter into search engines when looking for goods and services online.
From a commercial perspective, effective keyword research can uncover viable queries to target regarding your firm's unique offerings while identifying the popularity of particular phrases and their ranking difficulty.
Historically, the use of 'exact match' keywords was thought to be crucial for businesses, as this required companies to prioritise terms that were identical to customer searches.
This practice has evolved in line with a more comprehensive concept of SEO, and the use of exact match keywords is no longer a crucial ranking factor in the eyes of an SEO professional.
Instead, it is the intent that drives each keyword and phrase that's important, and whether or not the relevant content or landing page solves the user's underlying need.
So, although the precise role of keywords and search terms has evolved in recent times, researching these phrases remains of paramount importance from the perspective of brands.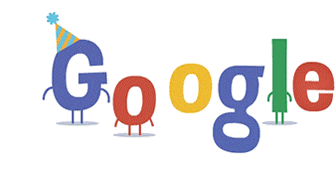 For example, keyword research can tell you what topics your target audience cares about while offering an insight into how popular they are with the same demographics.
The key piece of terminology here is 'topics' as by researching the keywords that are earning high volumes of searches each month, you can identify and sort your content accordingly.


How To Research Keywords For YOUR SEO Strategy?
Since we know this practice used by every competent SEO expert on the planet provides you with well-defined search data that can help you answer questions like:
What is my target audience looking for online?

How many users searched for it?

How do they want their queries answered?
The next step is to start researching keywords as part of your SEO strategy, intending to achieve one or more underlying objectives on behalf of your business.
We have outlined a step-by-step guide below so that you can get started for real and begin the painstaking process of making your business more visible online!


Step #1 - List Some Topics That are Relevant to Your Business.
You should kickstart this process simply by creating generic categories for your business' content, selecting between five and ten ideas that are important (and most crucially relevant) to your business.
For this process to be successful, you will need to put yourself in the shoes of your potential customers, particularly when considering the key questions that they are likely to have concerning your products.
Also, what are the broader topics that customers may search for about your business and the unique industry in which it operates?
If we look at an example like HubSpot (who sell marketing software), you might target topics such as blogging, inbound marketing, lead generation, and (in the current climate) marketing automation.
Topics like these tend to rank high in terms of monthly search volumes, so, there is a lucid demand amongst customers to learn more about such subjects and seek out relevant products.
Carry out effective keyword research as part of a more comprehensive SEO campaign.
Step #2 - Augment Your Search Categories With Keywords.
While these categories are insightful, they mean little until you actively identify a few relevant keywords to flesh them out.
These will be keyword phrases that are also important enough to rank in search engine results pages (SERPs), as they're widely used by customers repeatedly.
To understand this further, let us take the aforementioned category of marketing automation, which is a hot-button concept in the digital age. Key search phrases may include examples such as 'lead nurturing', 'top automation tools', and 'how to use marketing automation software,' and you'll need to prioritise natural and longtail phrases that offer the best value in the current climate.
However, remember that the main goal here is to create a broad range of keywords, which may or may not feature as part of your final SEO campaign.
You can refine this shortlist later in the process while also using data and analytics from their performance over time.


Step #3 - Factor in the Role of 'Intent'.
At this stage, one has to think about the abovementioned notion of 'intent', which will have an immense bearing on how you ultimately rank on Google and similar search engines.
Make no mistake; the landing pages on your site must be designed to solve or answer your searcher's queries rather than merely carry the keyword used in the process.
Because of this, you cannot simply take keywords at face value, and you will need to address the potential meanings that each one may have beneath the surface.
For example, let's say you choose to research the keyword 'how to start a blog' as part of the relevant category we discussed earlier. In this instance, the word 'blog' can refer to either a dedicated blog post or an overarching website. So it is vital to determine what the user intent is before you further develop your strategy.
A good way of verifying user intent is to enter a specific keyword directly into a search engine before analysing the results presented.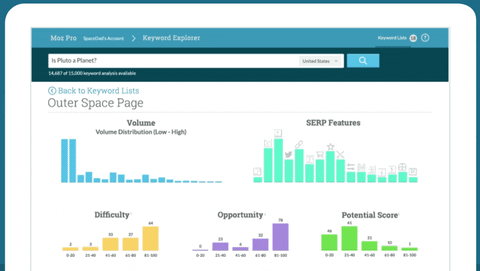 From here, you can match the content to the underlying intent of specific phrases, creating a more targeted and effective strategy in the process!


Step #4 - Research Related Search Terms.
Last but not least, we come to a creative step that you have already considered when commencing your keyword research.
More specifically, we encourage you to think more openly about the keywords that may relate to a specific topic to identify viable longtail phrases that could enable you to rank more competitively.
You can do this by analysing the related search terms which appear when you type a keyword into Google. Just type in your search terms and scroll to the bottom of the search engine's page results, and you will see some suggestions for searches based on your original phrase.
It will broaden your search and enable you to create a more balanced SEO campaign while potentially introducing ideas that may otherwise have escaped your attention!


The Last Word.
Ultimately, the concept of SEO can be challenging for business owners due to its technical nature and the complexity of its elements.
Undertaking methodical keyword research is unquestionably central to any successful SEO campaign, from understanding the role of this practice to creating a viable range of search terms and phrases to target.
Here at TFI Web Design, we can help you carry out effective keyword research as part of a more comprehensive SEO campaign to make your business more visible amongst potential customers online! Contact Us Today!


Follow TFI Web Design across our social channels, on Facebook, Twitter and Instagram.