TFI Web Design
How To Choose The Best Web Design Agency For Your Business.
Updated: May 11
The great thing about web design is that it is a decidedly visual art... [TFI WEB DESIGN]
There are plenty of statistics that underline the importance of web design, not least because 94% of people say that this factor alone is the reason why they mistrust a website.
What's more, first impressions are also thought to be 94% design-related, so businesses that neglect their website and wider online presence could lose customers as a result.
While this supports the need to work alongside a professional web design agency in Manchester or elsewhere, the question that remains is; how do you choose the right partner for you? Well, here are some considerations to keep in mind.


1. Does the Agency Have a Portfolio?
The great thing about web design is that it's a decidedly visual art and one that provides a clear and measurable metric for the companies that provide such services.
This is why reputable web design agencies should publish a portfolio of work on their website to showcase their work's visual quality and appeal while also providing a link to the actual site in question.
This way, you can also click through to determine precisely how navigable each site is, as there's always a delicate balance to be struck between form and function when creating a commercial website.
Ultimately, it's important that you see the work that has been previously carried out by a potential service provider, to determine their talent, diversity, and ability to meet your specific needs.


2. Are There Other Services Available?
This is another key consideration, as contemporary web design agencies rarely offer this as a single, standalone service in the modern age.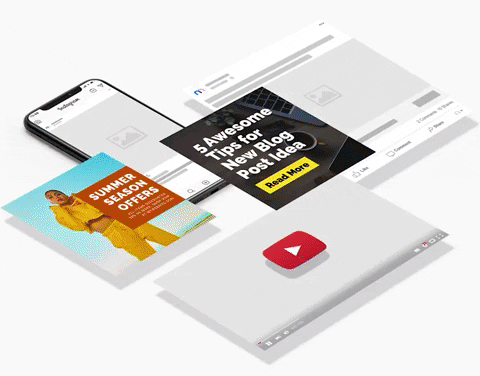 Remember, while your website may be the focal point of an overarching digital strategy, this will include many additional elements, including search engine optimisation (SEO), copywriting, and eCommerce integration.
So, it makes sense to identify multi-faceted service providers that can provide a one-stop-shop for your business's needs where possible, as this contributes to a more holistic online presence and a seamless strategic execution.
Not all service providers are created equal, of course, so be sure to compare each one on its merits and try to determine which one offers the best value for your hard-earned capital.


3. Does Your Potential Service Provider Have a Speciality?
Last but by no means least, you need to consider whether or not your preferred service provider has a particular specialty?
This isn't uncommon amongst web design agencies, as even those that start out offering a generic service may naturally start to target specific industries and niches in line with their experience.
Others may see a particular gap in the market and look to target this, with sectors such as recruitment and eCommerce most likely to benefit from specialist web design agencies.
Of course, you may not want to prioritise a service provider with a single specialty, and in this instance, it's even more important that you review an agency's portfolio and the wider body of work.
However, selecting an agency with the knowledge and experience of working within your industry can be beneficial, especially if you require guidance and are a little unclear about your final design.
Looking for the best web design agency for your business? Look no further. Here at TFI Web Design, we can help you carry out effective web design at affordable prices to make your business more visible amongst potential customers online! Contact Us

Follow TFI Web Design across our social channels, on Facebook, Twitter and Instagram.