TFI Web Design
Is Domain Authority Still a Viable Page Rank Metric?
Updated: Mar 9
DA.. Is Domain Authority Still A Viable Page Metric [TFI WEB DESIGN]
Around 12 years ago, SEO in Manchester and across the UK was a game of quantity rather than quality, with brands able to publish a large number of questionable and low-authority links to boost their online profile.
Google's increased focus on the customer experience and series of algorithm updates has changed the landscape markedly, however, creating a scenario where brands are required to build natural backlink profiles using relevant and high authority sites.
This has also changed the metrics used to measure and value websites, with domain authority no longer as trusted as it once was. But does it still hold value as a metric at all?
The Importance of Using Multiple Page Metrics
Domain authority has been the primary page metric over a number of years, while Moz was among the first platforms with its own web index that featured two primary PageRank toolbar replacements (namely Page and Domain Authority).
Both are scored on a 100-point scale (the higher the score, the higher the site's authority), but there remains a lack of clarity about how these metrics are measured and just how effective they are as an indicator of a site's viability.
Another key challenge posed by Domain Authority is that it has nothing to do with Google, making it a fundamentally unreliable metric by itself for optimising organic search rankings.
Interestingly, Google has never used a domain-level metric as part of its ranking algorithm mix, focusing instead on the performance and measurement of page-level alternatives.
The reason for this is simple; as DA and the selection of backlinks that point to a domain not capable of guaranteeing high rankings across the board, certainly not as a standalone metric.
What are the Viable Alternatives to DA?
The initial takeaway here is clear; as there's little value in using Domain Authority by itself as it doesn't provide a reliable representation of a site's optimal ranking and trustworthiness.
In truth, there's no single metric that can help you to gauge the authority of a particular page or domain. Instead, you could consider using a combination of the following options:
#1. Organic Search Rankings:
If a site or individual landing page ranks well and derives organic traffic primarily through a diverse backlink profile, this means that it's considered to be highly authoritative by Google's metrics. Semrush Rank bases its own proprietary algorithms on organic ranking data, while so-called "Ahrefs Traffic Value) estimates the value of a domain's organic traffic funnelled through pay-per-click ads.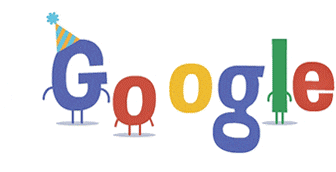 #2. Various Traffic Sources:
Sites can receive clicks from across the World Wide Web, some of which are more valuable than others. To this end, resources such as Alexa and SimilarWeb estimate the traffic and sources pertaining to individual websites, while valuing different sources and prioritising links that actually generate visitors.
#3. Manual Reviews:
Historically, manual reviews were used to gauge a site's authority and viability as a link provider. This remains a viable method to this day, with a detailed look and analysis of a particular page or site offering an immediate insight into their trustworthiness or overall quality of content. You can usually detect content that hasn't been produced by humans, for example, while the presence of authors who only feature on a single site undermines the potential authority of a site.
Here at TFI Web Design, we can help you with a more comprehensive SEO campaign to make your business more visible amongst potential customers online! Contact Us Today!

Follow TFI Web Design across our social channels, on Facebook, Twitter and Instagram.