TFI Web Design
Key Web Design Trends for 2022.
Updated: May 11


Web design trends in 2022 will be shaped by the influences from 2021. So, we advise that you banish the old, worn web designs and enter the new phase to make your business more appealing to potential customers online!


The Key Web Design Trends For 2022. [TFI WEB DESIGN]
Web design in Manchester and locations across the globe now represents huge business, with the worldwide market reaching a cumulative value of $40.8 billion by the end of 2021.
This lucrative market is constantly changing and evolving too, with 2022 expected to see a series of new and exciting trends impact businesses across a broad range of industries.
But what are the standout web design trends of 2022? Here are some ideas to keep in mind!


#1. The Rise and Rise of the One-Page Website
If there's one trend that has impacted web design in recent times, it's the growing emphasis on minimalism and uncluttered landing pages. This trend is expected to come to something of a head in 2022, with single-page websites now forcing designers to rethink traditional structures and put their content at the front and centre of their digital proposition.
The very embodiment of the old adage "less is more", one-page websites are incredibly simple and forgo the use of menus and internal link navigation in favour of the simple scroll.
Of course, single-page websites tend to work better when the subject matter is focused and narrow (such as a creative portfolio), while they can make it easier for customers to find content and information efficiently. Arguably, it also encourages more creative designs and content, as there's no real place for designers to hide within this open and accessible format.


#2. Fewer Images Located in a Site's 'Hero' Section
You've probably heard of a website's so-called "hero" section, which typically describes the section above the fold on a landing page that features an oversized banner image in the header.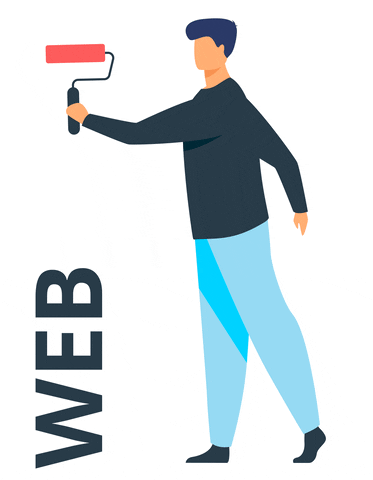 However, the perception of the hero section is changing significantly, to the point where this is no longer reliant on imagery or photo carousels to make a visual impression in the minds of customers.
Instead, we're seeing designers adopt a more creative (albeit simple) approach, which features a unique meld of colours, shapes, and typography in their hero section as a way of communicating clear brand identity.
This can help designers to have more freedom when setting the tone for their brand and website, both visually and in terms of the experience that visitors can expect.


#3. The Emergence of Bigger and Bolder Typography
Typography has always had a deceptively important role in good website design, particularly with fonts such as 'Baskerville' known to convey values such as honesty and authenticity.
However, typography is becoming increasingly important every year, with designers increasingly inclined to experiment with bigger and bolder fonts that make a more dramatic brand or visual statement.
In fact, the use of large and vivid typography can negate the need for other visual elements in some website sections, creating a longer-lasting impression and allowing designers to forgo uploading big images that can impact negatively on page loading times.
The choice of typography is crucial, of course, but there is no doubt that words can become a vital graphical element at a specific size and emerge as the focal point of your website.

Follow TFI Web Design across our social channels, on Facebook, Twitter and Instagram.


If you're looking for a top web design company in Manchester to help you create a website that'll achieve your business goals at a sensible cost, you've come to the right place. Contact Us