TFI Web Design
5 Simple SEO Tips That Better Small Business Web Design.
Updated: May 11
SEO Tips That Better Small Business Web Design. [TFI WEB DESIGN]
There is no doubt that Web Design and SEO form a unified whole when you're looking to achieve a successful online presence for your business.
Hence, business owners need to know that they do not only need to have a unique, effective website design that can satisfy user intent, but it must be found by their target audience and rank prominently in organic search results.
Imagine you own a beautiful store, and no one comes in to look at what you sell. That is an illustration of what it is like when you own a beautiful website that does not exercise SEO.
With over 1.3 billion websites on the planet, it has never been more apparent that your business should already have a solid SEO website design strategy that will produce powerful search engine results.
In saying that, let us look into some SEO tips below that will improve your business's web design and help you stay ahead.


1. Provide User-Friendly Design.
Making your website user-friendly means it should be able to work on different platforms, load fast, and be easy to read. You should have a standard desktop and mobile web design, and the Uniform Resource Locator [URL] must be the same across all platforms.
It is a well-known fact that internet users are more likely to leave a website if it does not fit their screen size or looks outdated. And, you should know that if searchers always click the back button when they land on your page through SERPs [Pogo-Sticking], it will lead to an increase in bounce rate, which you do not want. But with a brilliant responsive web design, improved site engagement, faster loading time, as well as an uncluttered menu, you will reap the rewards of a more user-friendly website.


2. Create URLs That Are Concise.
A well-structured URL looks concise and clean. When choosing the right URL for a website, it is best to choose a URL that is not too short or too long but moderate and easy to read. There is no need to have a URL that users won't remember or cannot easily read or understand. Keeping URLs simple when describing web pages makes it easier for search engines to crawl and index them. All in all, it'll be wise to prevent the use of hashtags and codes that will only cause confusion or make your site look suspicious.


3. Optimise Website Images.
Images do a lot when it comes to designing a website. Aside from them being very useful when it comes to enhancing user experience. Pictures can help you to attract attention and are of high worth when it comes to presenting relevant information. Images have to be labelled correctly and the use of random phrases avoided. Large images can be compressed and used accurately, so page loading times are up to speed.


4. Provide Valuable Content.
When it comes to content, AVOID cutting corners. Overloading your content with keywords or catchphrases just for ranking purposes is not the right thing to do. Alternatively, provide valuable content that can be read by humans. Web copies, articles, and others should at least educate, inform or entertain browsers. What you want is for your content to earn external links while you build internal links.
Writing fresh blog posts is also an opportunity to use more keywords and links appropriately to enhance your SEO. Our SEO content writer can help with this.


5. Enable HTTPS
Hyper Text Transfer Protocol Secure (HTTPS) is a security protocol that helps your site stay safe. And this protection is validated by an SSL certificate. When using HTTP sites, any data transferred over the world wide web can potentially be accessed or manipulated by attackers or bots. However, when using HTTPS sites, data is encrypted, authenticated, and therefore secured.
Google Chrome display warnings anytime a user visits a site that is not using HTTPS. If your website is not secured, your site visitors will get a warning message anytime they access it.
We at TFI Web Design ensure every site we create has HTTPS automatically enabled at no extra cost because Google ranks HTTPS sites more favourably. So adapting to HTTPS will surely improve your Search Engine Optimisation (SEO).


Bonus Tip.
Harness The Power Of Social Media; Whether it's Twitter, Facebook, or Instagram, these social platforms are not only for posting the meal we had for lunch but they are good options to utilise when promoting a website and building brand awareness.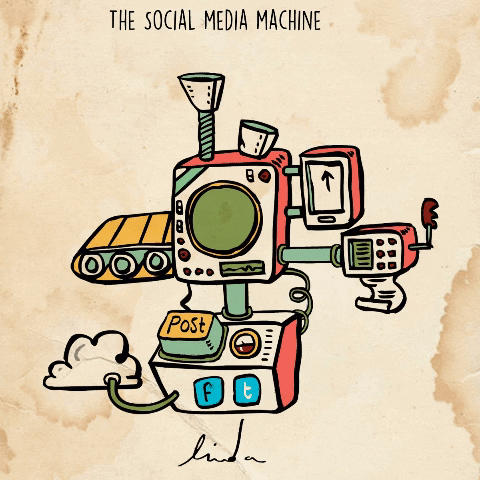 Posting valuable content increases the chances of it being shared or liked. And, your web page's collective shares, likes, and overall social media visibility as perceived by search engines like Google and Bing contribute to a page's organic search ranking. Social signals are viewed as another form of citation, similar to backlinks.
So, discover which social media platform(s) suit(s) your business, and share engaging content on there regularly. Do not forget to add a social bar to your site so visitors can easily find your social profiles.

Follow TFI Web Design across our social channels, on Facebook, Twitter and Instagram.


If you're looking for a results-driven digital agency to assist you with your SEO strategy or want to find out more about our Web Design services, do not hesitate to Get in touch today.