TFI Web Design
Using SEO As Part Of An Integrated Campaign.
Updated: May 11
Using SEO As Part Of An Integrated Campaign [TFI WEB DESIGN]
In the digital age, there's no doubt that having a defined and targeted SEO strategy is central to any successful marketing campaign.
Even if you choose to partner with an SEO Agency in Manchester, however, it's important to recognise that this should only represent one part of an integrated marketing campaign if you're to fully achieve your objectives in 2021.
An integrated campaign combines multiple channels and elements such as content, within a comprehensive framework that promotes a consistent message to audiences. But how can you use SEO as part of such a campaign?


1. Start by Defining Your Key Audience.
One of the most compelling arguments for integrated marketing is that it aligns business and commercial objectives with the customer's unique needs, by making allowances for individual journeys and experiences.
However, to fully deliver on this, you'll have to start by defining specific audiences and demographics, as this enables you to create bespoke campaigns that suit the behaviour and preferences of consumers.
How you define target audiences is up to you, as various metrics can be used in this regard. Age, gender, and ethnicity are amongst the most basic metrics, but as marketers gain access to larger datasets they're also able to target customers based on their hobbies, buying habits, and socioeconomic status.
Once you've identified the metrics that are key to your audience, you can begin to define an accurate customer profile and use this to underpin every element of your integrated campaign.


2. Focus on Creating High-Quality Content.
Another way of successfully integrating SEO into your marketing campaign is to invest in the creation of high-quality content.
Make no mistake; content plays a critical role in determining how you rank for specific keyword phrases, so optimising your efforts will establish a solid foundation from which you can build a viable SEO strategy.
To achieve this, you'll need to focus on creating content across a range of relevant channels, while establishing a detailed calendar that enables you to schedule copy ahead of time. This also enables you to holistically connect your brand to topical and iconic events, potentially building your audience and profile in the process.
When creating content, you'll also need to prioritise on-site SEO elements such as meta descriptions and title tags. This makes your content easier to find by potential customers while helping to optimise content across all marketing channels.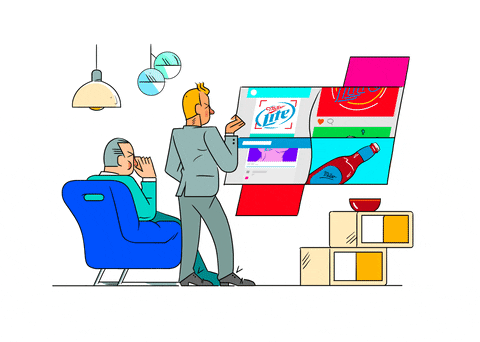 3. Understand the Link Between SEO and Out-of-Home (OOH) Advertising.
Whether you invest in SEO Manchester or an alternative location, you should focus on integrating the discipline with compatible and fast-growing channels.
Take out-of-home (OOH) advertising, for example, which represents a huge growth market in 2021 and works incredibly well with SEO as part of a wider marketing campaign.
According to Nielsen, for example, nearly five in 10 (46%) US residents aged 18 or older have used a search engine to seek out information immediately after interacting with a billboard. This suggests that OOH is a tremendous driver of assisted conversions online, particularly if you've utilised SEO to optimise your brand's online visibility.
This is something that your local SEO Manchester service should be able to explore during your partnership, as they help you to create integrated campaigns that are tailored to suit the needs of your audience.

Follow TFI Web Design across our social channels, on Facebook, Twitter and Instagram.


Looking for the right SEO Agency in Manchester to help you with your SEO problems? Get in touch with us on 03332309481 or you can request a quote from us.