TFI Web Design
What Are The Key Elements Of Website Maintenance?
Updated: Apr 27
What Are The Key Elements Of Web Maintenance. [TFI WEB DESIGN]
We've already covered some of the key website trends for 2022, particularly in terms of landing page layouts and the use of typography.
However, another and often underestimated element of operating a successful website is maintenance. Make no mistake; failing to maintain your website is to ignore one of your primary digital assets, leading to a scenario where you may lose out on leads and lower your sales conversion rates over time.
Here at TFI Web Design, we offer comprehensive website maintenance services to our clients. But what are the most important elements of keeping your website functional and capable of meeting the needs of users?
#1. Routine Website and Server Maintenance
Let's start with the basics; as maintaining your website and its underlying server is crucial to any long-term maintenance plan.
The key here is to carry out regular and proactive maintenance, rather than being reactive and only focusing on issues as they arise.
Of course, the nature of this maintenance will depend on the structure of your site and where it was built. For example, WordPress or similar CMS systems require more frequent updates and a strong emphasis on optimising security over time.
Conversely, using a more advanced and proprietary CMS enables you to benefit from
more automated (and rudimentary) updates and checks. This enables you to focus on
the optimisation of your website and key technical factors such as page landing
times.
#2. The Importance of Analytics and Reporting
Data is also central to many aspects of operating an online business in the digital age, from successful marketing to the maintenance of your website.
Certainly, the frequent analysis of website data can provide important insights into core maintenance needs, particularly when they're channelled through Google Analytics and similar tools that delve beyond top-level statistics.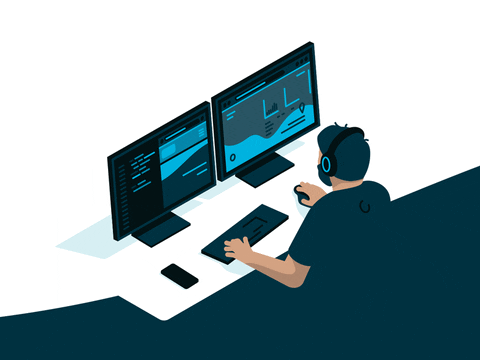 For example, you can use this platform to analyse the number of people who visit your site every month, while simultaneously understanding how long they're staying online and which pages are integral to their journey.
If you find that visitors are regularly leaving your site after landing on a particular page, you can then begin to analyse this asset in greater detail and make targeted improvements.
#3. Focus on Continuous Improvement Rather Than Fire-Fighting
When you overlook the importance of website maintenance for a period, you'll often develop a reactive outlook that only really kicks in when an issue arises. This can lead to continual fire-fighting, making it hard to focus on the overall performance of your website and how it's perceived by users.
By changing your mindset and considering maintenance as a way of continually improving your site, however, you can tackle potentially small and easy to overlook issues and optimise the performance of your site incrementally over time.
There's some crossover with digital marketing data here too, as you attract a growing number of customers through integrated campaigns and gain insight into what they're looking for from their online experience.

Follow TFI Web Design across our social channels, on Facebook, Twitter and Instagram.