TFI Web Design
What Are The Web Design Trends Of The Future?
Updated: May 11
Future Web Design Trends [TFI WEB DESIGN]
They say that to assume is to "make an ass out of you and me", but this shouldn't prevent you from glimpsing into the future and planning for upcoming and potentially seminal trends.
This is particularly true in the competitive and fast-moving world of website design in Greater Manchester (and indeed, across the UK), where it's always better to capitalise on future trends ahead of time and steal a march on your rivals.
But what are the key web design trends of the future, and how will they impact businesses and their marketplace?


1. Companies will Become As Responsive As Their Websites.
Responsive web design represents a major concept in the digital age, with this contributing to the type of optimised and seamless experience that customers crave in 2021. These principles are likely to be extended and transcended in the future, however, as such sites will be underpinned by responsive business models that are equally adaptive and equipped to cope with the relentless pace of change.
Just as responsive sites can react in real-time to alternative device types, companies will also be able to react to change in a live market setting, thanks to the implementation of long-term systems and thinking that pivots to change and constant reinvention.
This will also apply to how you organise your animation and web design teams and processes in Manchester and beyond, to find timely solutions to the most pressing client challenges.


2. The Relationship Between Design And Data Science Will Tighten.
We live in the age of the Internet of things, as a growing number of devices are embedded with sensors that enable them to observe and react to the world around them. This ushers in a new chapter in the age-old relationship between design and experience, and the core data analytics that underpins both in the world of web design.
Make no mistake; the boundaries between design and data science will continue to blur in the future, with those who work within these spaces having to collaborate more closely to create smarter, intuitive, and ultimately more effective solutions.
In practical terms, this will mean incorporating core user experience (UX) principles into everything related to design, particularly if it enhances customer satisfaction and the ability to create a sense of loyalty.


3. Atomic Storytelling.
Successful brands are built around narratives in the digital age, although most contemporary identities don't tell linear stories that plot a flat trajectory from their origins to the modern day.
Instead, modern-day brand narratives are far more compelling and dynamic, featuring the twists, turns, and flashbacks befitting of a Hollywood movie.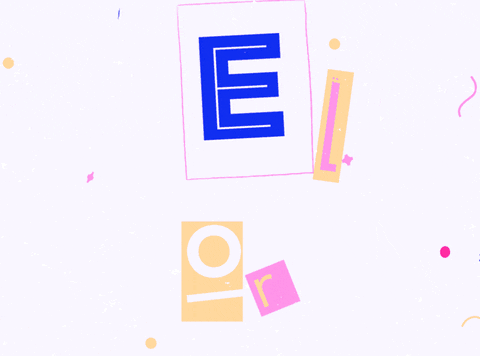 Consumers are increasingly accustomed to this type of story, which is absorbed across multiple channels, landing pages, and blog posts. In this respect, the various aspects of your website must combine to convey a consistent, system-wide narrative, and one that is granular and instantly identifiable.
But how can this be achieved? Well, strong and consistent messaging is
particularly key, as is selecting the right channels to convey primary and secondary messages. Similarly, your website should be strategically positioned as part of an integrated campaign, with a view to optimise its impact and the overall customer journey.
By the same token, advertising and marketing will continue to play a pivotal role in the typical web design processes of the future, particularly during front-end procedures. This will enable you to benefit from so-called "marketing intelligence", as consumer data, profiles, and detailed demographics are used to inform key design features for the benefit of the business as a whole.

Follow TFI Web Design across our social channels, on Facebook, Twitter and Instagram.


Read More:
How to Create a Truly Inclusive Web Design.
How to Review and Improve Your Website.
How To Improve Your Website's SEO In 5 Steps.


Looking to build a website for your business? Get in touch with us on 03332309481 or you can request a quote from us.