TFI Web Design
Why And How Do You Build Backlinks For Your Website?
Updated: May 20
With so much competition online, more entrepreneurs, small business owners, and the like are beginning to realise how crucial quality backlinks are when creating a powerful SEO campaign.
And, one question amongst many an SEO expert gets asked is; how do we source the appropriate links that will have a positive impact on our website, and NOT do more harm than good to our search ranking on Google?
Pinpointing, earning, and building a competent backlink profile is a tactic that we should not take lightly - because if not done correctly, it can harm your platform.
Why And How Do You Build Backlinks For Your Website.
Some also ask; Why are backlinks so important in SEO?
Backlinks are a crucial part of optimising your site for search engine optimisation because they make it easier for search engines to find [crawl, index] and rank your site.
Search engines like Google and Bing work through three primary functions:
Crawling.

Indexing.

Ranking.
If search engines cannot crawl your site, it will not get indexed and will not stand a chance to rank. Google will not rank a website that has not been crawled and indexed.
Below, we have broken down a few steps you can exert when you are looking to create a proper backlink-building strategy for your online venture, but before we explore that, let's find out; what are backlinks and what is link building?
"Links are the pathways search engine crawlers follow to find content"
What Are Backlinks?
Backlinks can also be called inbound links or incoming links. They are HTML hyperlinks that link to your site from another website. You gain a backlink when another domain's site links to yours. Links [Internal and external] play a huge role in SEO as they serve as the path search engine crawlers use to find content.
Internal links are different because they are links that connect internal pages of the same domain. Not only do internal links help crawlers find all pages on a website, but they also pass ranking power to other pages, and at the same time, enable easy navigation for customers as they continue to click through pages.
What is Link Building?
The process of acquiring and gaining inbound or external links that are relevant to your website is called link building.
Below are three key strategies that you can use to build a healthy backlink profile;
1.) Explore Competitor Research.
Exploring competitor research has to do with analysing the links, content, keywords, and more of major competitors to gain insight and equip yourself with the thriving elements of their tactics and apply them to your link-building strategy. When you have exercised this strategy, you should create a detailed plan that you need to utilise to retain old clients and acquire new ones.
To conduct competitor research, you must use a solid SEO software such as Moz, Ahrefs, or SEMrush. These SEO tools allow you to examine your link profile and give you the chance to analyse your competitor's URL. This will allow you get to see a complete list of every outbound link or backlink pointing to their website or webpage.
Then, you can examine each of those backlinks (pointing to your competitor's page) to get a better idea of their overall makeup. In doing so, you will find it easier to eliminate links that will not benefit you.
The three questions below should come to mind once you have extracted the backlinks:
Why should this website link to mine... Is the link relevant?

What is the DR (domain rating) of this site?

Is it worth the risk to link this site to mine?
If the referring website you want to link to yours is in the same business niche and industry [depending on your SEO campaign - and the same location], it is a good choice, but it does not stop there. The domain rating must be good otherwise it isn't worth it. A web link with a high DR will help to positively affect your rankings, while bad or spammy sites with low DR will do the opposite.
2.) RP A Better Version.
Review and Provide a better version is a follow-up on competitor research. This is when you analyse contents that rank high in relation to your keywords or phrases. When analysing these contents, you should look to provide a high-quality version that will satisfy user intent.
If the opportunity to provide valuable content that will answer searchers' questions in the most useful way arises, you must create and publish the content. If you provide the best resource on the web, you will get sites linking to it, with almost no work on your part to get backlinks. New content ideas will also surface that will be useful for your clients or site visitors, which will lead to your site earning new backlinks.
"The more natural backlinks you have from trusted websites, the better your chances of ranking higher within search results over time."
3.) Revamp Broken Links.
We revamp broken links by sourcing quality links that are still being linked to your competitors but are broken. A site could be linking to a competitor's site but where it has been linked to doesn't exist anymore because of various reasons. It could be that the page has been taken down or the uniform resource locator [URL] has been changed or redirected. You can notify the referral site while you provide yours as a replacement, particularly when your page can add more value and is relevant to the browsers of the site you want linking to yours.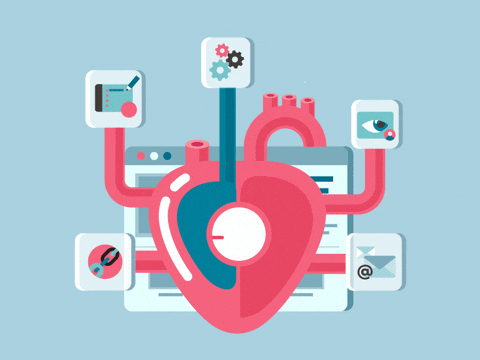 How Do You Know A Good Backlink?
Since we have discovered 'a link from one domain to another' is one of the most important ranking factors for search engines, we need to know some characteristics of a quality backlink.
Here are some features of the kind of links you should look to acquire and avoid those that could hurt more than help;
I.) LINK RELEVANCY
If you run a cooking business and have a website that showcases what you do, will you want a backlink from a site that specialises in taking care of puppies? I'm sure you already know the answer to that question. The value on a referring domain's website should be relevant to your site's general purpose.
II.) Domain Authority
The Domain Authority (DA) helps you gauge which sites are more trustworthy than others. As stated above [in the competitor research section], if a website linking to yours has a higher DA, the better it is because it will help increase your site's DA over time. Earning one website with a high DA is better than acquiring several sites with low DA. Although, domain authority alone should not be the only deciding factor when trying to find out if an inbound link is trustworthy or not.
III.) Follow or No-follow
When building backlinks, it is natural for a website to have a balance between do-follow links and no-follow links. As widely known on the web, follow links pass on link equity. A website with high DA giving a vote of popularity and importance to yours is a big plus. This doesn't mean no-follow links [which do not pass link equity] do not have their benefits. In any case, having a blend between follow and No-follow links is the way to go when analysing a website's overall assessment of backlinks.
Bonus:
Here are a few helpful strategies you can use to notify Google that your website is worth ranking in search results:
1. Submit Site URL to Directories.
2. Social Networking.
3. Content Output.
4. Guest Blogging.
5. Posting Testimonials For Other Services.
As you can see, building quality links does take a bit of effort to set up and improve, but when done correctly, you realise it was the missing piece of your strategic SEO campaign.

Follow TFI Web Design across our social channels, on Facebook, Twitter and Instagram.